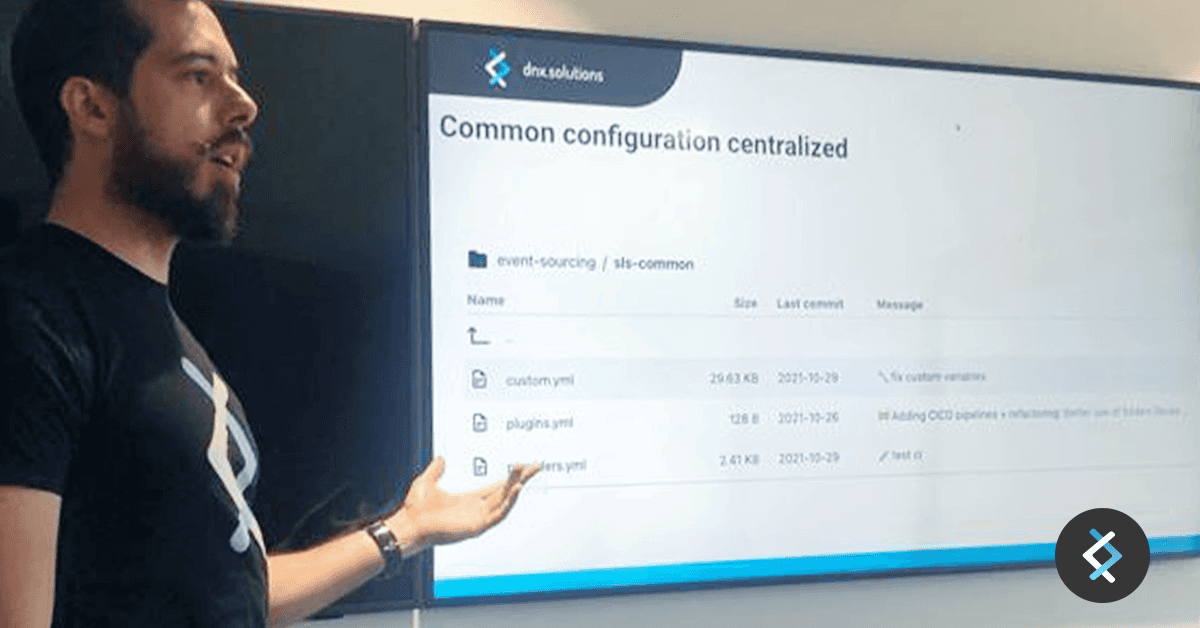 We live in a Digitally Transformed world where technology allows new forms of work in a rapidly changing environment. Traditional businesses are challenged by start-ups and tech companies with innovative and disrupting business models. New apps and services are created and become obsolete in the blink of an eye.
The traditional development, test, production, and operation models no longer serve our high-speed, connected world, but rather create bottlenecks and friction between departments. Each of the technology areas ends up becoming a silo with strict interaction rules.
On one side of the ring, we have development, trying to answer in the best and fastest way it can through the use of business insights, agile methodologies, and modern architectures and languages. In the other corner, there is IT operations, on a quest for stability and control of the production environments. IT operations is tasked with creating processes and procedures to ensure that every piece of released code is stable enough to avoid incidents, all the while continuing to protect what is already running.
And between them? A huge abyss. This distance separating Development and Operations results in clashes, increasing the time for delivery and problem resolution.
To reduce the friction and allow business ideas to become features to service consumers, the DevOps concept was forged around 2010. It is a concept that continues to grow and, in recent years, has begun changing the IT landscape.
DevOps is work culture, bringing software development closer to IT operations, allowing the business as a whole to reap the rewards of collaboration.
DevOps is not a methodology or a tool, but a set of practices built on automation, communication and shared objectives, changing organisational cultures to bring to life a new way to deliver IT. DevOps includes the whole Design, Build and Operate IT lifecycle, unifying these processes with governance and security serving as its basis, sewed up with automation, and an agile way of working.
How is DNX assisting CreditorWatch to evolve and implement a DevOps culture?
All DNX projects use DevOps practices, which provides us the ability to deliver higher quality solutions to clients, with faster and continuous delivery.
Clients are often so impressed by these results that they wish to deliver the same level of quality, knowledge, and efficiency to their own clients.
After completing a successful data modernisation project with DNX, CreditorWatch wanted to continue its digital transformation by implementing a DevOps culture in its IT operations. The DNX professional services team delivered a series of hands-on workshops where developers learned about configuration management, infrastructure as a code, and the whys of the platform. This gives developers the ability to transform into a DevOps team.
The learning curve is decreased considerably through DNX's pattern and template creation, allowing CreditorWatch's developer team to recreate their own means to act as a platform.
What is CreditorWatch obtaining with its Digital Transformation?
By adopting DevOps practices, CreditorWatch, represented by its CTO Joseph Vartuli, is building a culture of shared responsibility, transparency, and faster feedback as the foundation of every product and feature developed by its team. This gives them:
Increased competitive advantage

Decreased risks 

Decreased costs

Continuous delivery and deployment
Continuous delivery is an ongoing DevOps practice of building, testing, and delivering improvements to software code and user environments with the help of automated tools. The key outcome of the continuous delivery (CD) paradigm is code that is always in a deployable state.
Reduced downtime

Reduced time to market

Increased employee engagement and satisfaction, through the use of the latest technologies
Watch the video case study recorded at AWS Studios as they discuss their successful journey in modernising the credit bureau's operations through DevOps adoption. Just like CreditorWatch, you too can benefit from DevOps practices, propelling your business into the future.
The Unique Value DNX brought to the CreditorWatch Project
DNX Solutions utilised its knowledge on DevOps, Cloud, data, and Software Engineering to provide CreditorWatch with a secure environment that continually meets ISO and other compliance standards. The diversity of experience integrated within the DNX team allowed for instant identification of areas for improvement in CreditorWatch's systems. In addition, DNX assisted CreditorWatch in bringing about a cultural change by transferring its DevOps mindset approach. Not only was the goal of agility and efficiency reached by the close of the project, but significant storage cost reductions were made enabling CreditorWatch to compete to a higher standard and continue to expand.