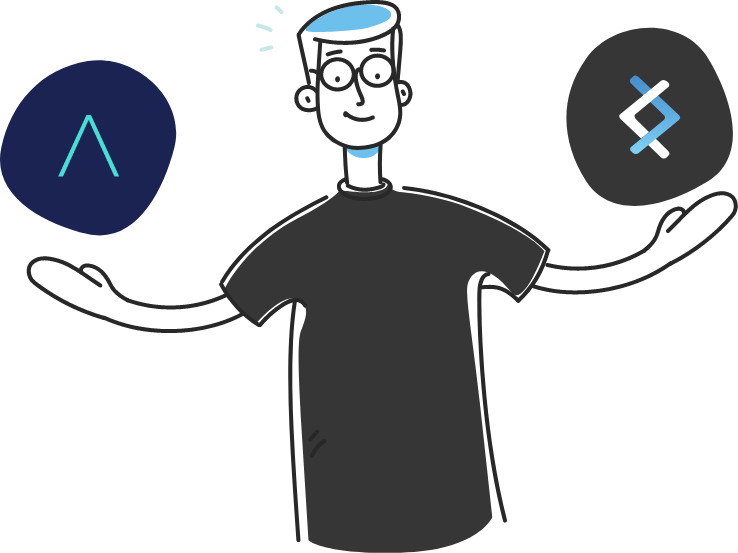 Adatree CDR compliant Open Banking platform with DNX.One cloud foundation
Uncover benefits, remove barriers, and take advantage of the Consumer Data Right (CDR) data-sharing ecosystem through turnkey, secure, and cloud-native Data Recipient solutions.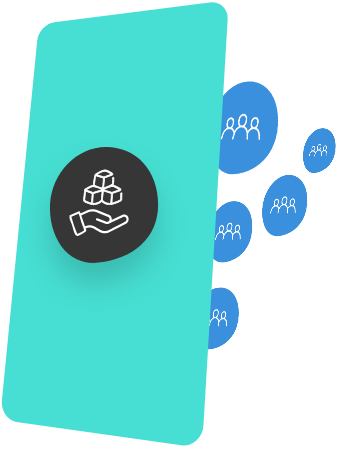 What is the Consumer Data Right (CDR)?
The Consumer Data Right (aka Open Banking) is legislation giving Australian consumers greater access to their data, improving consumer choice and competition. Adatree's SaaS technology solution removes the complexity of accessing the CDR safely and securely, enabling businesses to do this through one Open Banking API. DNX adds security, reliability, and cloud foundations to the solution.
How is Open Banking related to the Consumer Data Right?
CDR aims to empower consumers to share their data across different providers through secure channels. Consumer Data Right has first launched in the financial sector, which has given it the name 'Open Banking'. In the future, CDR will enter other major industries including the energy sector, telecommunications, and retail.
Open Banking and the CDR in Australia.
Australia approved the CDR legislation in August 2019. This was a major step towards giving consumers control and autonomy over their data, with the ability to share data with secure third parties such as banks and mortgage brokers. The switch to Open Banking is ongoing, with the third and final phase due to be implemented in February 2022.
Simplifying the CDR Open Banking, and cloud needs.
Adatree removes barriers to entry across the data-sharing ecosystem, enabling any organisation to access the CDR through a single CDR Open Banking API.
As an Accredited Data Recipient, Adatree does the heavy lifting to help you leverage data and be technically compliant, while you focus on creating competitive and innovative products and services to grow, retain, and delight your customers.
DNX Solutions is a cloud-native focused company equipped with solutions to tailor your CDR data environment.
From building a secure, compliant, and cloud conforming foundation, to injecting cloud and data skills into your organisation, DNX accelerates the process of being granted as an Accredited Data Recipient (ADR) while partnering with the audit team.
Enable your business to access and leverage the CDR
Adatree's turnkey CDR Open Banking platform enables your business to access and leverage the CDR. DNX builds your secure, compliant, and cloud conforming cloud environment. With Adatree and DNX working together, you know your CDR Open Banking solution is compliant and secure so that you can focus on your customer value propositions.
Adatree's Open Banking Industry Sandbox is an out-of-the-box implementation of the Adatree Data Recipient Platform.
All of the technology, APIs, endpoints, and the platform create a real-life simulation of the end-to-end aspects of Open Banking.
One CDR Open Banking API for everything that you need technically when you are an Accredited Data Recipient. Adatree's modular Open Banking platform provides all technical components necessary for Data Recipients to securely receive consumer data in an efficient, legislation-conformant way.
The Open Banking API solution is specifically built to the Australian CDR standard.
As the first layer of any data-focused solution, DNX.One Foundation was built to enable your cloud and data environment to be compliant with CDR and AWS Well-Architected best practices.
In addition, DNX.One builds a secure, high-available, low-cost, and scalable infrastructure with infrastructure-as-code and open source technologies.
SRE team & Managed Services
DNX provides a team extension while building your environment, empowering your team with cloud skills, and supporting your audit team to get things done quicker and easier.
A cloud-managed service capability is another option in case you don't have one or if your existing SRE team needs assistance with scaling.  We can transition operating the open banking platform while you grow.
Adatree's CDR SaaS solution provides organisations with access to the CDR through one Open Banking API, removing the complexity of adhering to building and maintenance standards. DNX provides the cloud foundation layer to enhance the ease and security of Adatree's CDR platform while building all of your cloud infrastructure needs.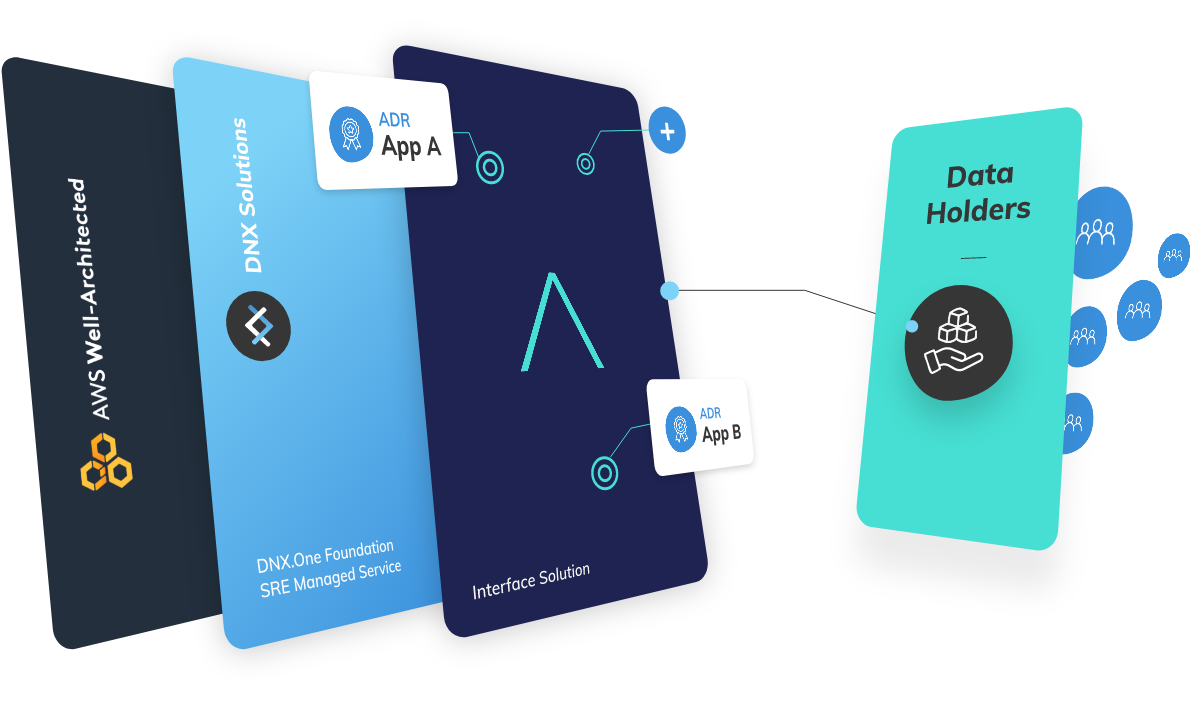 How you can use our
solutions over the CDR journey.
Start with Adatree's Industry Sandbox before becoming accredited and stepping into CDR and Open Banking.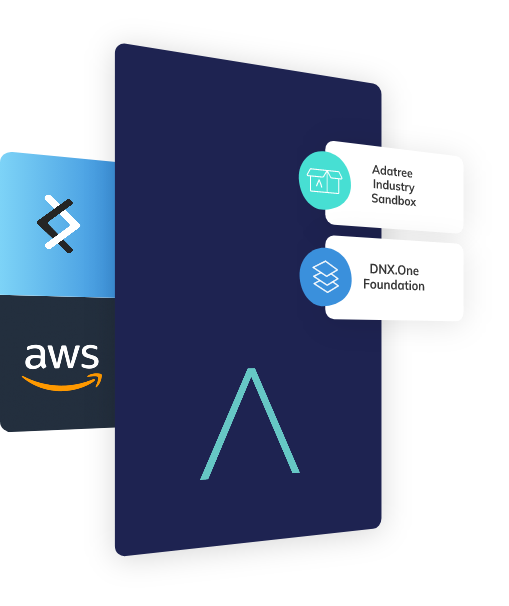 Meet CDR compliance standards to start receiving data and guarantee a smooth migration process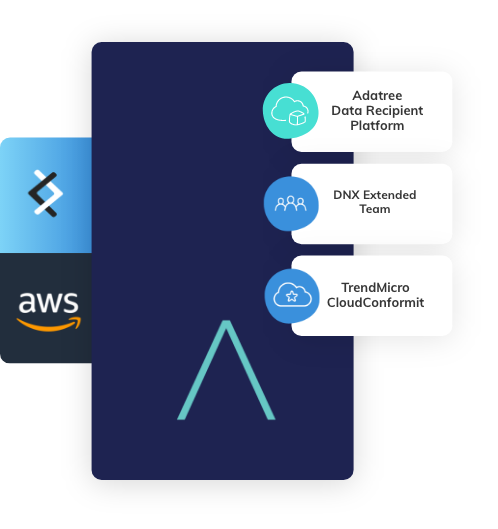 Evolve, manage, and take advantage of the CDR with a range of product and service add-ons from Adatree and DNX Solutions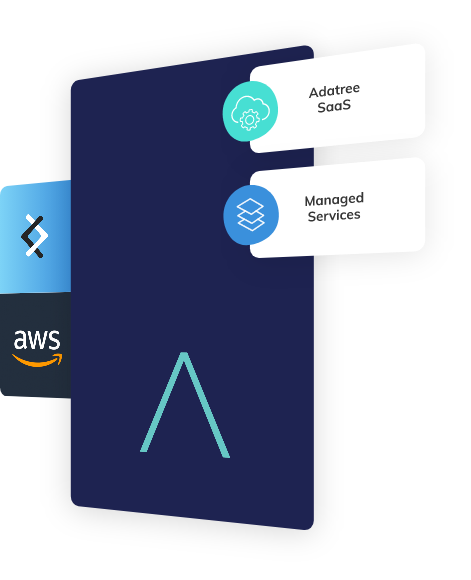 Who are the Adatree and DNX CDR Open Banking API for?
Discover how some industries can take
advantage of the CDR environment with these Open Banking cases
From the Big 4 to non-bank lenders

Faster and more secure onboarding

Aggregation of multiple products across many institutions

Fast and reliable credit assessments
Quick and easy data capture of current products in-market

Personalised product recommendation engines based on an individual's accurate financial history

Smoother customer experience with less manual data entry needed
Enable seamless onboarding and accurate account balance verification

Ease of payments

Reduction of bounced payments
Get a whole-of-wallet view

Enable the personalisation of customer offers

Drive loyalty and repeat business with their customer base
Support Government institutions

Reliable financial analysis to support government payment schemes

Accurate income reporting
What customers

say about us
Join smart organisations that have embraced the CDR and cloud environment!
CDR OPEN BANKING API BENEFITS
All of the CDR benefits
and none of the burden

Simple and fast access to the CDR
Access the CDR through a single API. Automated deployment enables same day access to our Industry Sandbox and Data Recipient Platform.

Adatree Turnkey solutions
Out-of-the-box technology solutions for Data Recipients. Everything an organisation needs to participate securely in the CDR, without building it themselves.

Secure and reliable "Ready To Go" infrastructure
A "Ready To Go" AWS cloud platform built to be compliant with CDR while providing a reliable and secure environment without adding complexity.

High scalability and availability
Harness a global and trustful AWS platform as your business grows and demand increases.

With Adatree's Industry Sandbox you can test your use cases in a CDR compliant environment before you are accredited.

All industries, all use cases
Adatree's SaaS solution is industry and use case agnostic. We enable any organisation that would like to be part of the CDR

Optimised and cost-effective cloud environment
Leverage the most optimal and cost-efficient cloud services while reducing operation costs.

Flexible skills and continued CDR compliance mechanism
Find out the skill you need to evolve your cloud state and keep your Open Banking application continuously compliant.

Get your
Open Banking
use case report
Want to find out more about our CDR open Banking offering and discuss your data state?
Fill out the form and our team will give you a call.
*DNX/Adatree funding is available. Let us assess your data state and suggest the best option based on your business needs.
Uncover how your cloud architecture adheres to the AWS Well-Architected standard.
Leverage the power of the cloud to fully realise value from modernisation.
Cloud and data engineering to support your data modernisation landscape.
Everything you need technically to be an Accredited Data Recipient. Connect with one API.
Developer environment with a Data Recipient platform to build of proof of concepts, in a simulated CDR environment.
Discover what you can get through Open Banking, data formats, and whether it meets your needs
A quick and tactical Product Reference Data API solution for Data Holders
Access all of the business and technical templates you need for your ADR application and save weeks of your journey