Find a better way to deliver and compete with confidence.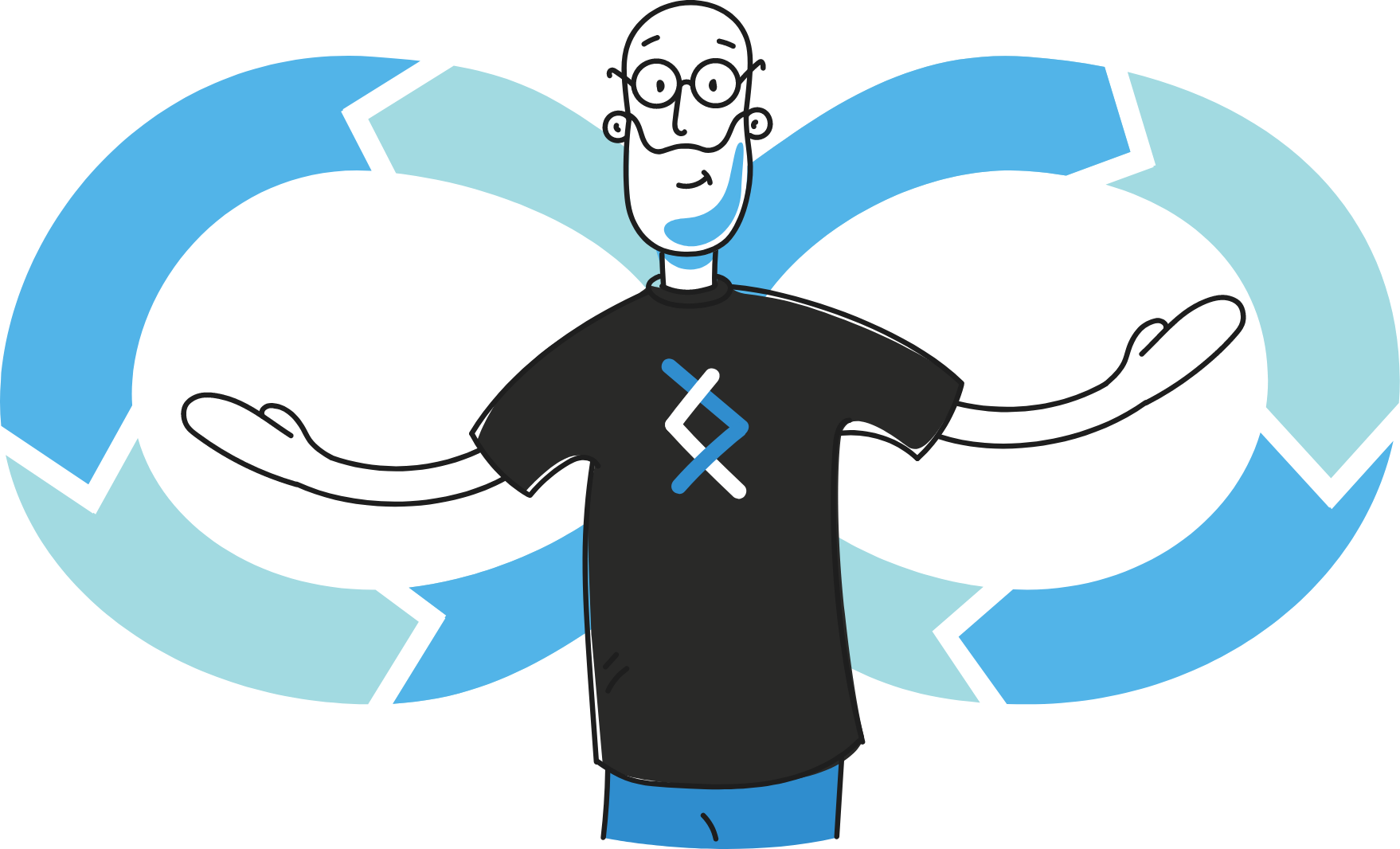 Build up a strong culture of philosophies, automate processes, and use technologies to deliver applications quickly and reliably.

Deliver value to your users much earlier and set apart your business from competitors. Release innovation and improvements in your applications, building new features, and fixing bugs through Continuous Integration and Continuous Delivery practices, to deliver more frequently, reduce risk, and increase system stability.

Speed and increased
Quality & Innovation
Increase a team's speed while focusing on production and customer experience through prioritised quality and system robustness. This enables your company to deliver innovation and respond to market changes sooner and more frequently.

Work at scale and enjoy huge operational and technical rewards with automation, controlling costs, reducing risks, and revamping security practices, regardless of complex or changing systems. Use code-based tools and treat infrastructure and application code in the same way.

Enjoy the benefits of improving communication, establishing a foundation for continuous learning, and building meaningful work while developers and operations teams collaborate closely, share responsibilities, and combine their workflows. Also, allow your developers to deliver value continuously with a stable and available system.

Ensure a positive experience for end-users while controlling application and infrastructure performance. Delivery changes and updates with the reliability your business need.

Adopt a DevOps model without sacrificing security. Use automated compliance policies, fine-grained controls, and configuration management techniques which enable your team to move at higher velocity. Capture necessary audit information and put the right security and control around activities.
Clients' messages
of appreciation