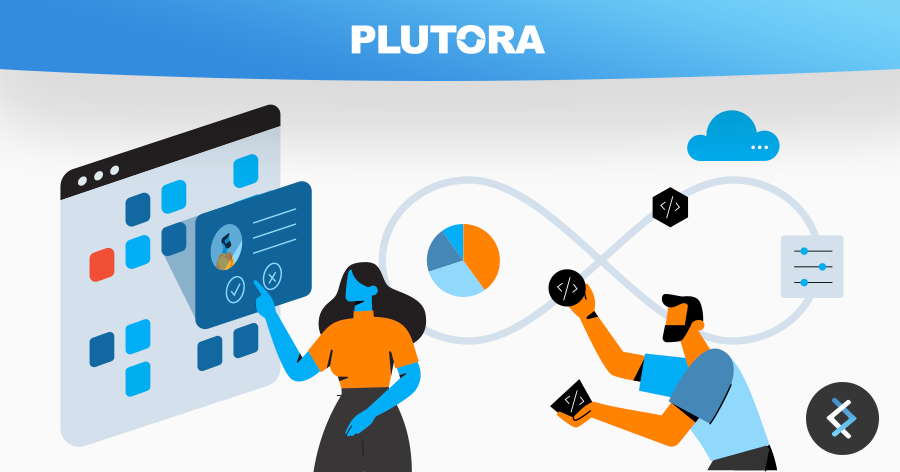 Plutora offers value stream management solutions that help companies with release, test environment and analytics solutions for enterprise IT.
Among Plutora's clients are global organisations typically in healthcare, Fintech and telecommunications, all of which are highly regulated and require tools to maintain compliance. In addition, clients in these industries require predictable software delivery due to high risk tolerance.
Although Plutora generates great value to their customers, they were looking for a partner that could assist them in decreasing the complexity of their data infrastructure. They wanted a new architecture based on the best practice of the industry, including automating their processes and modernising their multiple .Net applications due to the approaching end of support. Achieving these goals would allow Plutora to evolve and award them the agility needed to launch new features.
Data and Digital Modernisation Discovery
The DNX Digital and Data team performed a comprehensive Windows and data discovery on Plutora's workloads which involved a kick-off, followed by a sequence of intense activities. The discovery was concluded with a workshop showcase where the team presented a roadmap stating areas of improvements for the existing solution and a modernisation to be executed afterwards to enable Plutora to achieve its objectives.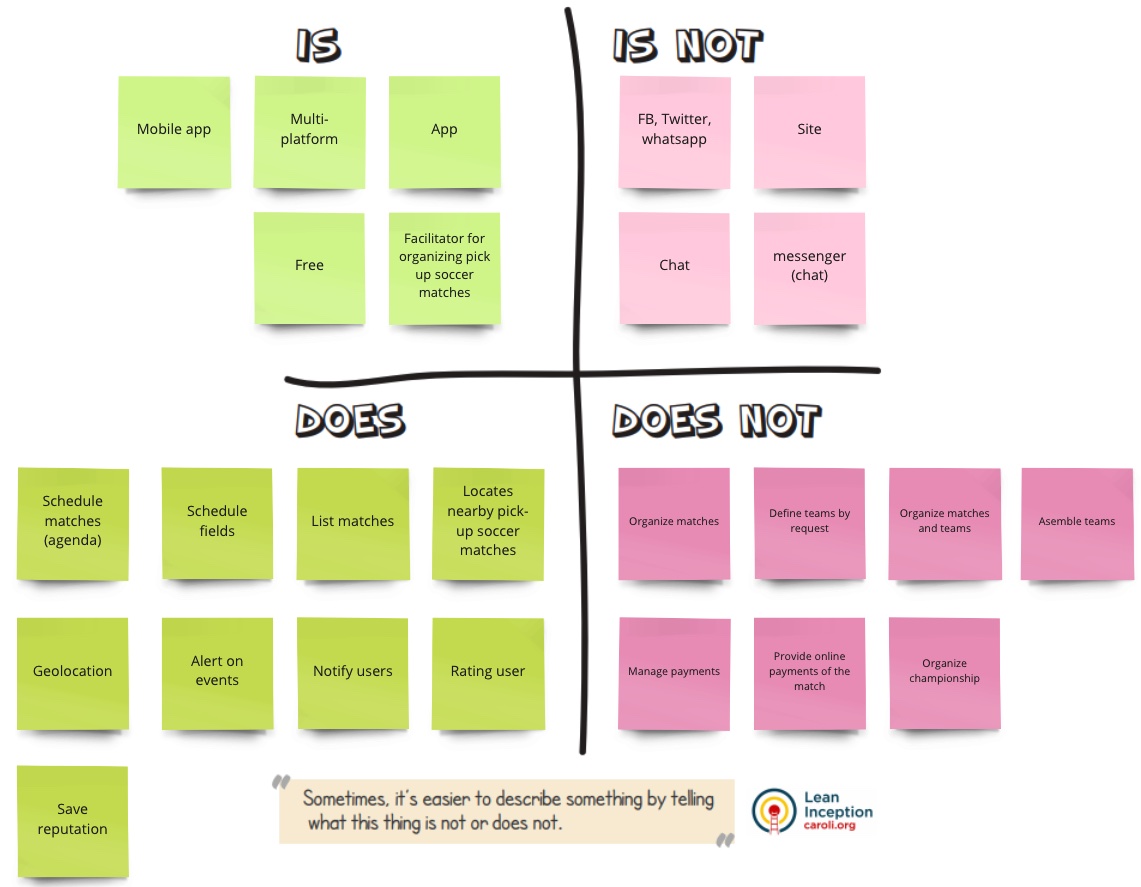 DNX proposed a four phase engagement plan to modernise Plutora's data & analytics workloads.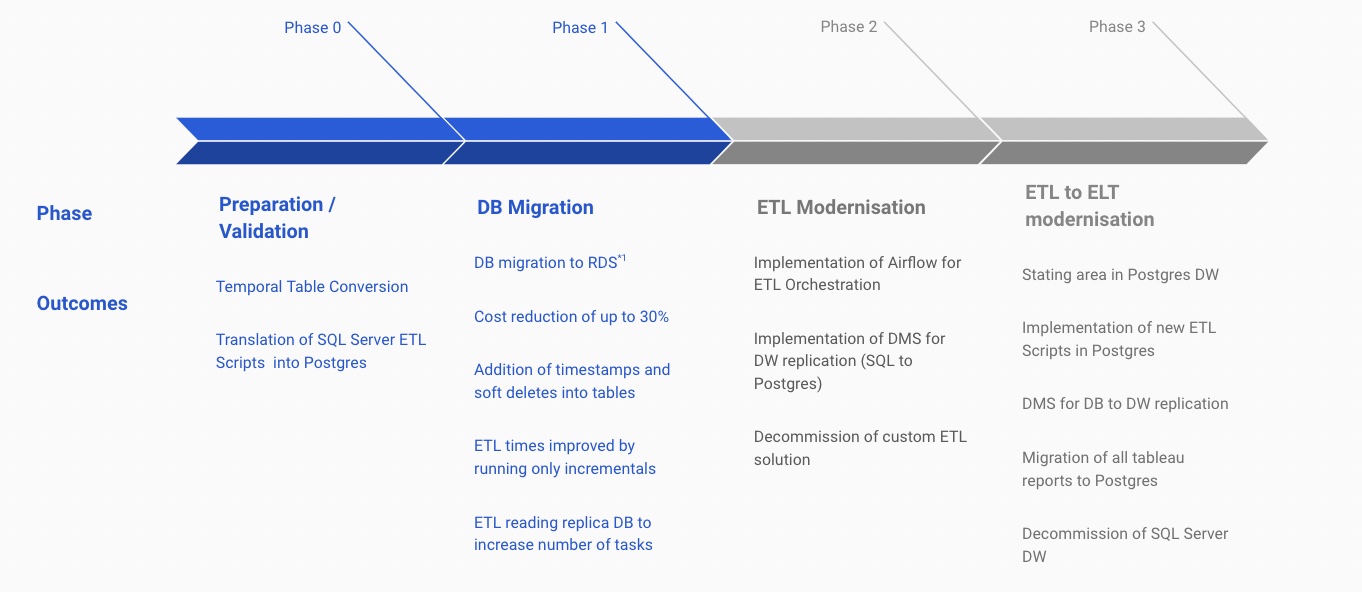 In Phase 1, DNX validated the use of temporal tables in SQL Server to enable CDC for the ETL process. This was to improve estimation accuracy for Phase 4.
In phase 2, DNX began delivering early benefits of the modernisation project by using the SQL Server replica DB for the ETL extraction and refactoring the existing SQL Server scripts to extract incremental data only.
This reduced performance impact on the application whilst enabling a higher number of ETL queries to run in parallel, thus reducing the overall time for the ETL execution. 
In phase 3, DNX removed the complexity and modernised the ETL platform by implementing Managed Workflows for Apache Airflow (MWAA) to replace the Node App orchestrator, implementing DMS to replicate data between the SQL Server DW and the Postgres DW and Decommissioning of the Node App orchestrator. 
In the final phase, the ETL to ELT modernisation was completed.
Data Modernisation outcome
DNX delivered a data modernisation solution to Plutora that began seeing benefits quickly through a number of avenues:
Cost Reduction
Plutora experienced a 30% cost reduction with the Migration of SQL Server to RDS and decommissioned redundant components as well as no cost for utilising Windows licences
Near Real-Time Data
The time for Data to become available for reporting was reduced from 20 minutes to just 4.
Simplicity
Replacing an ELT system built in-house with open source project makes Plutora more attractive to IT personnel and assists in retaining such talents.Further simplicity was achieved through reducing the number of layers on the solution resulting in reduced cost and accelerated delivery. In addition, FTE was reduced to maintain and patch servers and DB. 
Evolvability
A number of positive changes can now be enjoyed by Plutora, such as the removal of technical debt and decoupling from vendor and the ability to undertake agile practices due to modern practices within Data & Analytics. The data strategy has created a Single Source of Truth which allows Plutora to benefit from Machine Learning, and the merging of all logic to an application layer reduces time to change and deploy.
With clients who require the most up-to-date technical support, Plutora is in a position where data modernisation is absolutely crucial. With a more simplified and adaptable infrastructure, they are now able to offer the best services to their clients across the globe.
Unlock more value from your Data
Effective leaders rely on data to make informed decisions, look around corners, and take meaningful action. They build a modern data strategy to deliver insights to the people and applications that need it, securely and at any scale. 

DNX can assist your company to apply data analytics to your most business-critical use cases with end-to-end solutions that require data expertise.