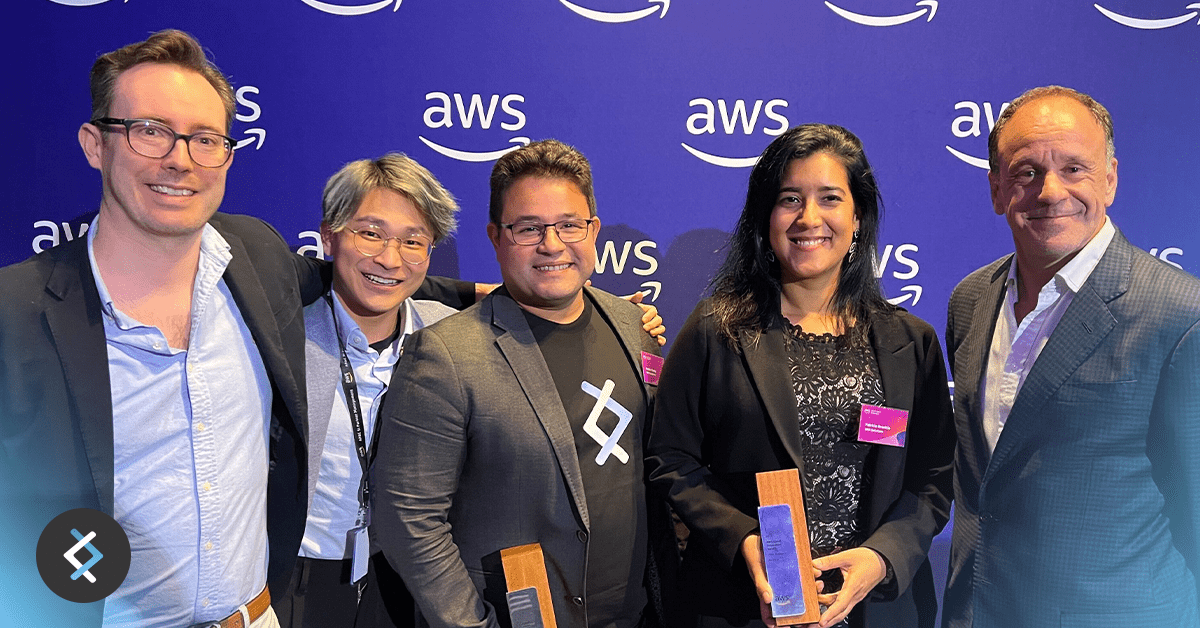 The AWS Partner Summit for 2023 in Sydney, Australia recently announced its top-performing partners at the AWS Cloud Innovation Awards, and DNX Solutions has emerged as the winner of two categories. The event, which brings together partner communities from around Australia and New Zealand, celebrates successful partners who have worked alongside clients, providing solutions & services utilising AWS technology.
DNX Solutions was announced as winner of the Industry Innovation Retail category, as a result of their modernisation and transformation project with retail client, MYDeal. In partnership with Adatree, DNX also won the Modern Application Innovation award for their contribution to the successful compliance and security project delivered to Australian fintech, Payble.
Both awards reflect the drive towards excellence held by the DNX Solutions team. The cloud consulting company's openness to collaboration has paid off.  The latter award is a testament to their ongoing and valuable partnership with Adatree, which has enabled the development of cutting-edge technology – helping clients stay ahead of the curve in today's fast-paced business environment. In this year's Summit, DNX was also a finalist in the Industry Innovation FSI category, and received recognition for their data and digital modernisation project with the client Plutora, with an honourable mention in the Data-Driven Innovation category.
These come only five months after winning the AWS Global Social Impact Partner of the Year and the APJ region Industry Partner of the Year in 2022. DNX Solutions has received two more outstanding awards, showcasing their impressive performance within the tech industry. The team at DNX Solutions is incredibly proud and humbled to receive recognition from AWS and the industry as a whole, crediting their success to hard work and dedication.
DNX Solutions was founded in 2019 by Helder Klemp (CEO) and Allan Denot (CTO) with the mission to democratise cloud access. As a cloud-native company and AWS Advanced Consulting Partner, DNX Solutions brings advanced Enterprise-level solutions to startups, scale-ups and SMBs across Australia and the globe. With a skilled and knowledgeable team of cloud and data engineering consultants, DNX Solutions is committed to introducing value into clients' organisations and helping them take advantage of all that AWS cloud has to offer.
Learn more about the recent AWS Cloud Innovation Awards and DNX Solutions, CRN and ARN.