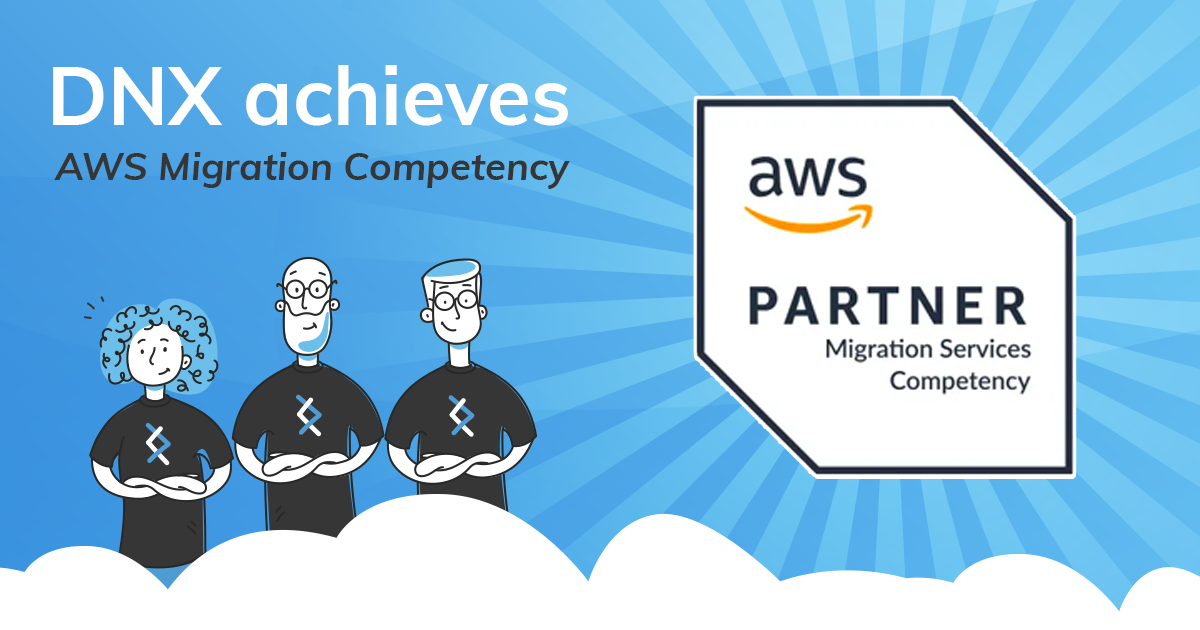 DNX Solutions has achieved AWS Migration Services Competency status and has been officially recognised for their customer service and high-level technical proficiency throughout the phases of cloud migration.
Since its foundation in 2019, DNX Solutions has been helping businesses of all sizes migrate to AWS from on-prem and other cloud platforms. DNX prioritises security and fast-tracks the migration process for clients by following AWS best practices and Migration Acceleration Program (MAP), as well as deploying the secure and compliance-ready infrastructure, Citadel. With comprehensive research performed pre-project and extensive knowledge-transfer with client teams throughout, the need for handover upon project completion is significantly reduced, or eliminated entirely. These factors have led to positive client outcomes and positioned DNX as a highly sought after migration partner. In turn, AWS has recognised DNX's deep knowledge and specific expertise in delivering migration solutions.
This newest achievement is DNX's third AWS competency, with their expertise in DevOps and Security Services already recognised. Confirmation of the competency comes just months after being named Global Social Impact Partner of the Year and APJ Industry Partner of the Year, placing DNX Solutions amongst the most qualified and certified AWS Partners to provide custom cloud solutions across a range of industries.
"Our team has been working towards the democratisation of cloud access since DNX was first founded by myself and Allan Denot. We offer a range of solutions to empower clients in the cloud, but they all require clients to be operating from AWS in the first place, so having the ability to perform comprehensive migrations is paramount" stated Helder Klemp, DNX CEO.
"We have put a lot of effort into developing our migration solution and are committed to providing our clients with the most secure and efficient migration services in the market. This competency is the culmination of years of hard work and dedication by our whole team, and is a really special milestone for all of us" said Helder, emphasising the cloud-native company's unwavering commitment to excellent customer service.
DNX Solutions aims to set businesses up for success along all stages of the cloud journey. Whether it's during cloud adoption using Migration or Well-Architected Review, evolving your business with Modernisation or Analytics, or improving operations through DevOps Transformation or Managed Services, DNX has a solution for you.