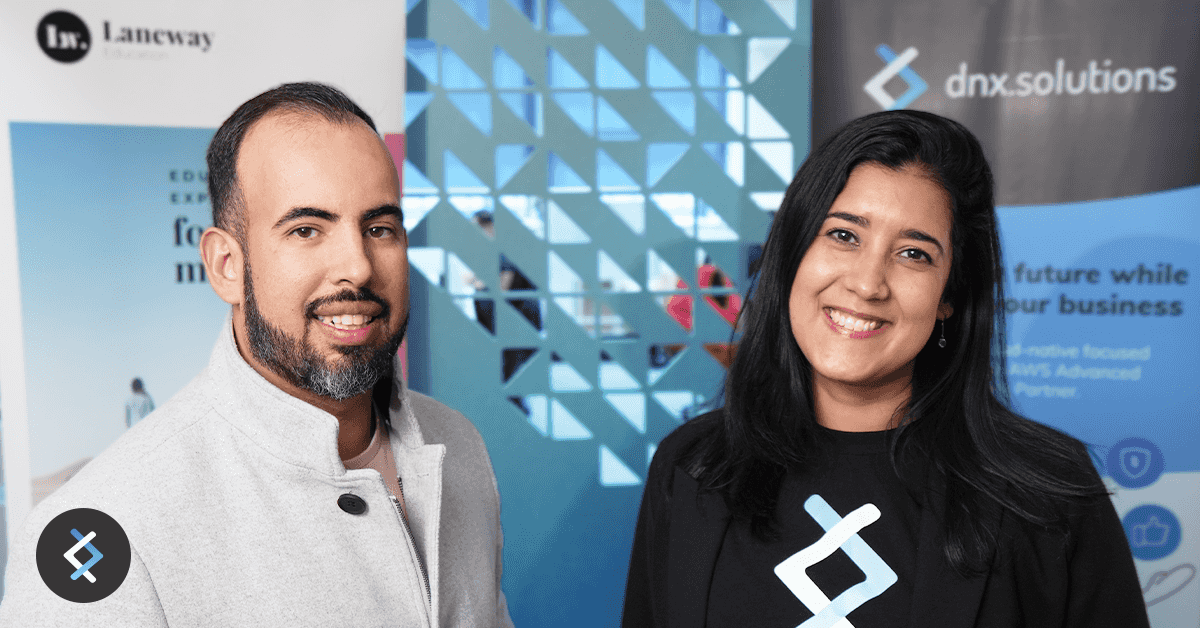 DNX has entered into a partnership with Laneway Education, the cutting-edge educational facility committed to Australia's future entrepreneurs and innovators. Like DNX, Laneway Education likes to do things a little differently. They've said goodbye to the traditional classroom-style teaching and instead engage their students through a combination of design thinking, project-based learning, and networking to get them solving real-world problems.
DNX professionals will share their knowledge with the students at Laneway Education through a series of workshops, giving them a taste of life as a Cloud Professional. The immersive workshops will present students with actual cases and demonstrate how real-world challenges are solved in the industry.
The partnership is providing DNX with another opportunity to make a real difference in the community and embody each and every one of its values.
By engaging with future industry leaders, DNX is further democratising cloud technology, increasing accessibility for all.
Laneway Education is committed to providing quality education to current and future entrepreneurs, project managers, and technology innovators disrupting education as we know it. The DNX workshops aim to provide students with the most up to date cloud technology knowledge, ensuring they graduate prepared to launch straight into the industry.
Together, DNX and Laneway Education are filling the gap by transforming passionate individuals into skilled IT professionals in Australia.