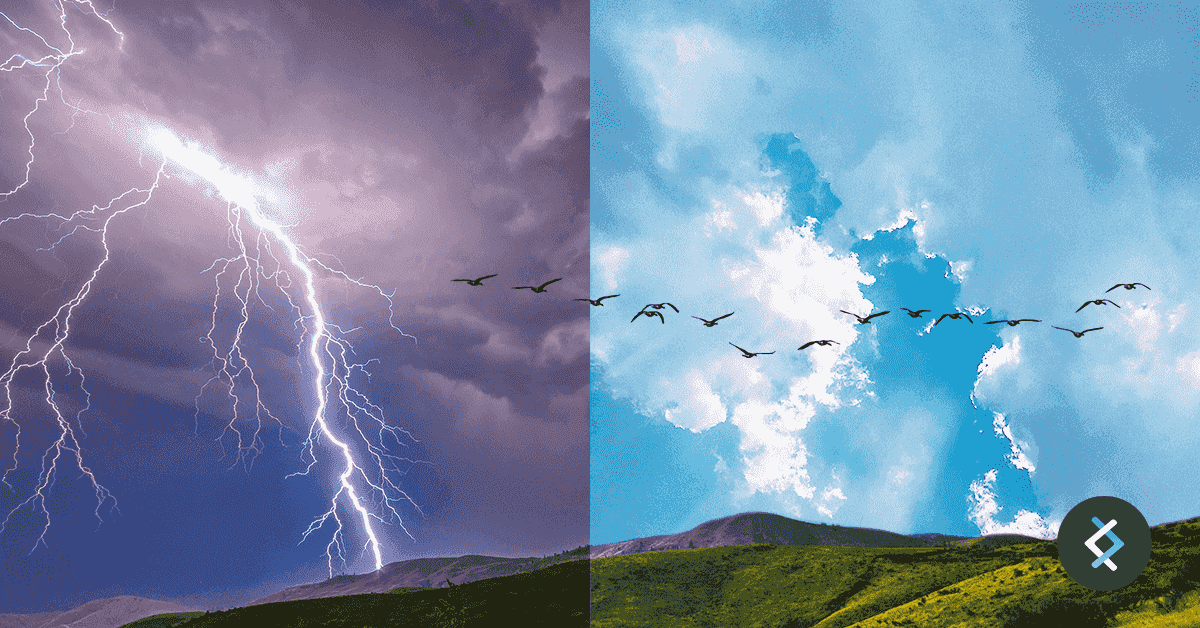 What you need to know about cloud-to-cloud migration
Cloud-to-cloud migration refers to moving from one cloud provider to another. Whether from Google Cloud Platform (GCP), Azure, Heroku or other providers, there are many reasons startups and businesses of all sizes choose to migrate to AWS and maintain the benefits and concepts of cloud-native operations.
Why migrate from one cloud provider to another?
There are two major reasons businesses will choose to migrate to a new cloud provider, often AWS. 
The first is cost reduction. Startup-friendly cloud providers like Heroku offer a convenient pricing model in the early stages, but this model quickly becomes aggressive when approaching a high level of scalability. Migrating to a platform like AWS offers control over building blocks, thus enabling better cost control.
The second reason is the disponibility of the current cloud platform. The ultimate goal of moving to the cloud is to achieve high availability, ensuring your products, services and tools are available to customers and employees from anywhere with any device, using any internet connection. This availability is related to reliability, such as ensuring customers can make a purchase on your website successfully. Moving to AWS guarantees a high level of availability and reliability.
Other reasons a company may choose to migrate to a new cloud provider include:
Increased security and compliance 

Improved scalability to accommodate growth 

Improved performance through utilisation of new software 

Changes to the business environment requiring new cloud features or functions

Outgrowing the current platform, in the sense, it no longer serves the company's needs

Improved integration

Shortening development cycles and decreased time to market

Better availability and data recovery, particularly when choosing AWS
The challenges of migration
Cloud migration is complex and not free from challenges. To ensure a smooth and successful migration, a trusted partner with deep expertise is paramount. The challenges a business may experience during the cloud-to-cloud migration journey include:
Migrating Workloads
The transfer of applications, data and servers between providers requires detailed planning. This information must be moved over a secure connection between clouds, which leads to the challenge of the speed at which data downloads — a factor that can bring additional costs.
Downtime
Downtime is a risk of migrating from one cloud to another. Therefore, it is essential to ensure consistency in the data, examine connections to the network, and prepare for the possibility of internal applications going down temporarily.
Adaptation
Adapting to a new cloud environment requires time and work as the new cloud's capabilities are customised. Each business must prepare and plan for the time required to reconfigure apps and data, ensuring all benefits of the new platform are utilised.
Budgeting and Timing
As with most business challenges, budgets and timeframes must be analysed and considered prior to starting the project. Hiring an experienced migration partner who understands the process increases the chance of a fast and affordable cloud migration.
When is the right time to migrate?
As companies grow and needs become more complex, migrating will begin to make business sense. Oftentimes, in the case of many startups, migration from a less flexible cloud provider to AWS is a game-changer. Consider migrating to AWS when your company experiences the following:
Requiring a high amount of data storage, running costs high with your current provider

Feeling the need for increased flexibility and control over your cloud environment 

Requiring new third-party integrations 

Outgrowing the restrictions posed by your current cloud provider
Amazon Web Service (AWS) is today's superior cloud provider with thousands of success stories from around the globe. Businesses have utilised AWS to build their foundations in the cloud for the past 15 years, attracted by the resilience and agility awarded by the platform, as well as the significant decrease in both operational and infrastructure costs as a result of the AWS pricing structures. AWS has a range of resources and offerings that have been formulated based on years of experience, including the Migration Acceleration Program (MAP), Well-Architected Framework, and AWS Best Practices. Furthermore, the AWS Partner Network (APN) allows you to select a cloud consulting company to assist you with your cloud needs, opening up potential funding options for eligible AWS customers and projects. You can migrate to AWS regardless of the number of workloads and applications you have, and then easily scale up or down as required, all in an affordable and future-focused manner. For a comparison between the three major cloud providers, read our article AWS, Azure, or GCP: Which cloud provider is right for you?
How can DNX help you migrate to AWS?
DNX is your trusted cloud migration partner, ensuring smooth migration and access to all the benefits that come with the powerful AWS platform. DNX offers best-practice cloud native migrations with built-in operational and architectural solutions, complete with convenient modernisations along the way. 
With expertise in cloud-to-cloud migration and specialisation in migrating from Heroku, DNX implements a continuous delivery pipeline to AWS with a best-in-class DevOps platform.
At DNX, your business needs are our priority. We focus on getting to know your business so your migration gets you to where you need to be with increased scalability, improved security, reduced costs, decreased time to market, and more.
Contact a DNX expert to book a free 15-minute consultation and explore your possibilities for Cloud Migration