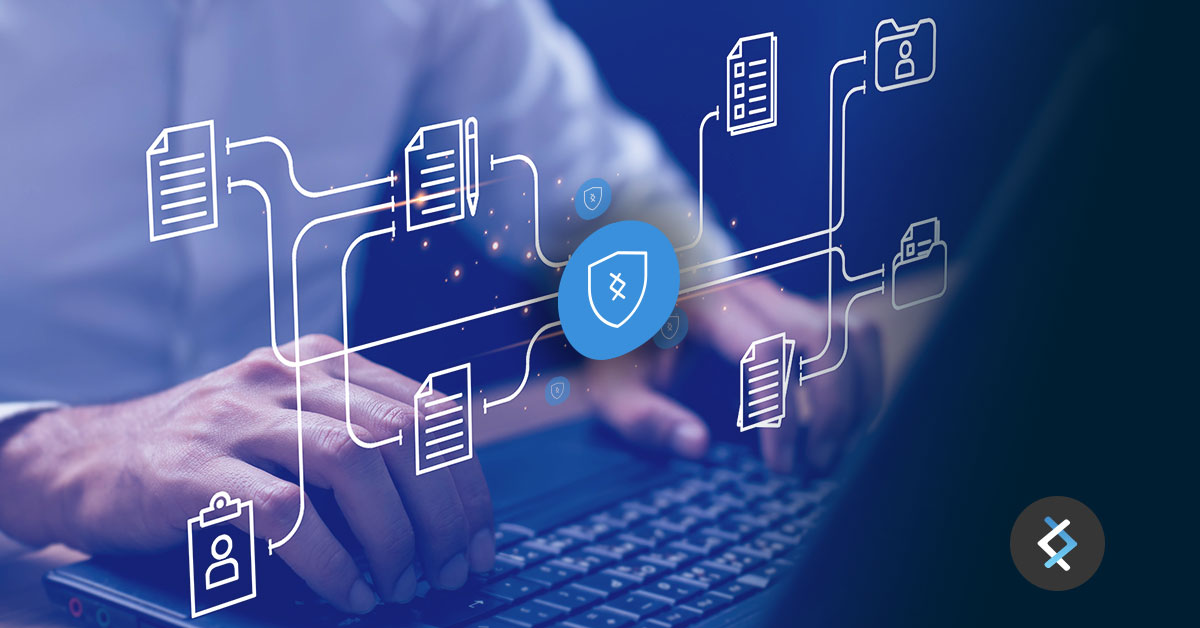 In today's fast-paced digital landscape, migrating your business to the cloud is not just a trend; it's a necessity. But as you embark on this transformational journey, you may encounter a significant challenge: ensuring the security and seamless management of your cloud infrastructure.
Here, we explore the importance of partnering with a trusted managed services provider to safeguard your cloud assets, so you can focus on what truly matters — growing your business.
The Cloud Security Conundrum
Migrating to the cloud opens up a world of possibilities, but it also exposes your organisation to new security risks. Traditional security solutions often fall short in addressing these challenges, leaving you vulnerable to threats you might not even be aware of.
Common Problems with Traditional Security Solutions:
Unnoticed critical vulnerabilities: Traditional cloud security solutions often work in isolation, leaving gaps that can be exploited by cyber attackers.
Alert fatigue: Managing too many security tools leads to a barrage of alerts, most of which do little to protect your business from real risks.
Slow response time: Inefficient security measures can turn addressing problems and accessing data into a cumbersome process, causing costly delays.
Offload Your Worries, Focus on Growth
Protecting your applications and data in the cloud can be a daunting, time-consuming, and costly endeavour. This leaves you with limited bandwidth for innovation and delivering exceptional products and services to your customers. The solution? Offload your security concerns to a trusted third party that's an expert in cloud platforms, so you can excel at what you do best.
DNX Managed Services: Your Cloud Security Partner
DNX's Managed Services solution offers comprehensive cloud security that enables you to:
Identify attack paths to sensitive data: Gain a holistic view of your cloud environment to pinpoint vulnerabilities. Identifying attack paths to sensitive data can increase productivity by 20%.
Monitor and eliminate risks: Continuous monitoring using Plerion filters out unauthorised traffic and rapidly detects threats. Unnoticed critical vulnerabilities affect productivity by 30% on average.
Run security assessments and generate risk reports: Regular assessments provide insights into your security posture.
Streamline security tools and alerts: Minimise alert overload and focus on those alerts that pose genuine business risks.
Simplify compliance adherence: Integrating compliance into your applications becomes a seamless process with enhanced security.
Our comprehensive security checks are powered by Plerion, a versatile tool designed specifically for AWS customers. This tool not only conducts security assessments but also generates detailed Executive Reports, providing a clear and concise snapshot of your environment's risk posture. With DNX Managed Services, your cloud security is in expert hands.
AWS Reseller Option: Simplify and Save
Another valuable aspect of our Managed Services is the reseller option. AWS bills can be quite intricate, and understanding how to save costs can be challenging. When DNX manages your account, you can:
Have your AWS account through DNX: Enjoy the convenience of a single point of contact for all your cloud needs.
Benefit from discounts: Access exclusive discounts and only pay for the services you use, making cost management a breeze.
Easily track expenses: Expenses are categorised and organised, enabling more effective cost control.
In today's digital transformation and cloud computing era, simplifying processes is key to making sound decisions. Having a clear account overview ensures accurate oversight, helping you spend wisely on the right resources.
Elevate Your Business with Managed Services
At DNX, we understand the evolving landscape of cloud security and management. Our Managed Services empowers your organisation to respond to challenges swiftly, allowing you to innovate and create superior customer experiences. Secure your cloud, supercharge your business, and learn more about our Managed Services today.
Contact a DNX expert to book a free 15-minute consultation and explore your packages and special prices for Managed Services.